Express-payments is a new payment system for the creators that gives more options in managing the income. This is a unique feature that only Vidgum has: you can withdraw the money from your account every day, without expecting Google reports.
Before you understand completely how everything works, let's clarify the key terms.
Balance - the amount of money available for Ezzy user at a present moment consists of funds and credits.

Funds - the amount of money actually earned and received from YouTube for advertising and paid features on user-owned channels. These amounts are calculated based on monthly reports from YouTube Reports.

Credits - the number of funds that a Vidgum user can use at the moment, but it is not supported by a real money transfer from YouTube and is an indicative credit forecast based on YouTube Analytics. Credit funds can be used with the retention of a commission of 10%.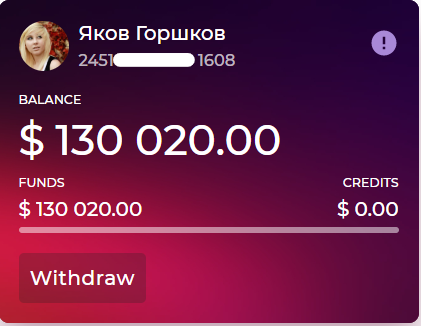 How express payments work
As soon as our managers will enable express-payments feature for you, you will start receiving credit earnings daily. Since YouTube Analytics returns earnings data only after 2 days, credits will be credited with a delay of several days, but always on the same schedule. For example, the income for the first of October you will receive on the 4th.


By clicking on the transaction you will be able to see the details about each channel and its income.
So, you decided to withdraw the money on the payment system account. If you withdraw both funds and credits in one transaction, you will have 2 notes in your report: funds withdrawal and credits withdrawal.

And here's the moment of transferring the revenue to Vidgum. This is when we start recalculating loans to funds. Our system takes into account how many credits were accrued, how many of them you used, and how many funds you should receive, as a result, you get 2 transactions.

The first one displays the number of funds received by you on the balance of the funds with detailed specifications: for which channel how many funds are charged and the additional line is the amount of compensation for the previously used loans.
In the second transaction, you will see the adjustment of loans, it can be both positive and negative, it depends on how many loans you spent and what the difference between earnings amounts in YouTube Analytics and YouTube Reports.
Learn more about how to withdraw credits and funds to the account, and how the commission is considered here.
With any questions you can contact our managers:

E-mail:
[email protected]

Socials: